The XS-650 Garage USA is the single largest XS-650 related discussion board on the internet today, with over 2000 members and over 41,000 posts. A great resource.

http://en.650wiki.org/index.php/Main_Page site has a lot of good information.

The Yamaha 650 Society - The organization for ALL 650 owners.

Jean Aker's Mostly Motorcycles - Jean's site is a must see.

Dutch XS650 Site In Dutch & English, a very nice piece of work.

www.classic-japanese-bikes.com. - The name says it all.

- Check this one out! A well done site with lots of neat pictures for the chopper/bobber crowd.
-650Rider.com offers forward controls, suicide shifters, full linkage, mini floorboards, foot-pegs, chopper-style kickstands, lights and other custom parts, luggage and more. Check us out!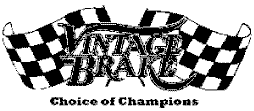 For your high performance brake needs, specializing in XS650s.
Semi and full floating rotors, calipers, master cylinders, lines, Ferodo pads and shoes.
David Solito, aka Cafe Dave, builds some nice cafe racers.
Cafe Race Design
14912 Newport Rd
Clearwater FL 33764
727-688-2870